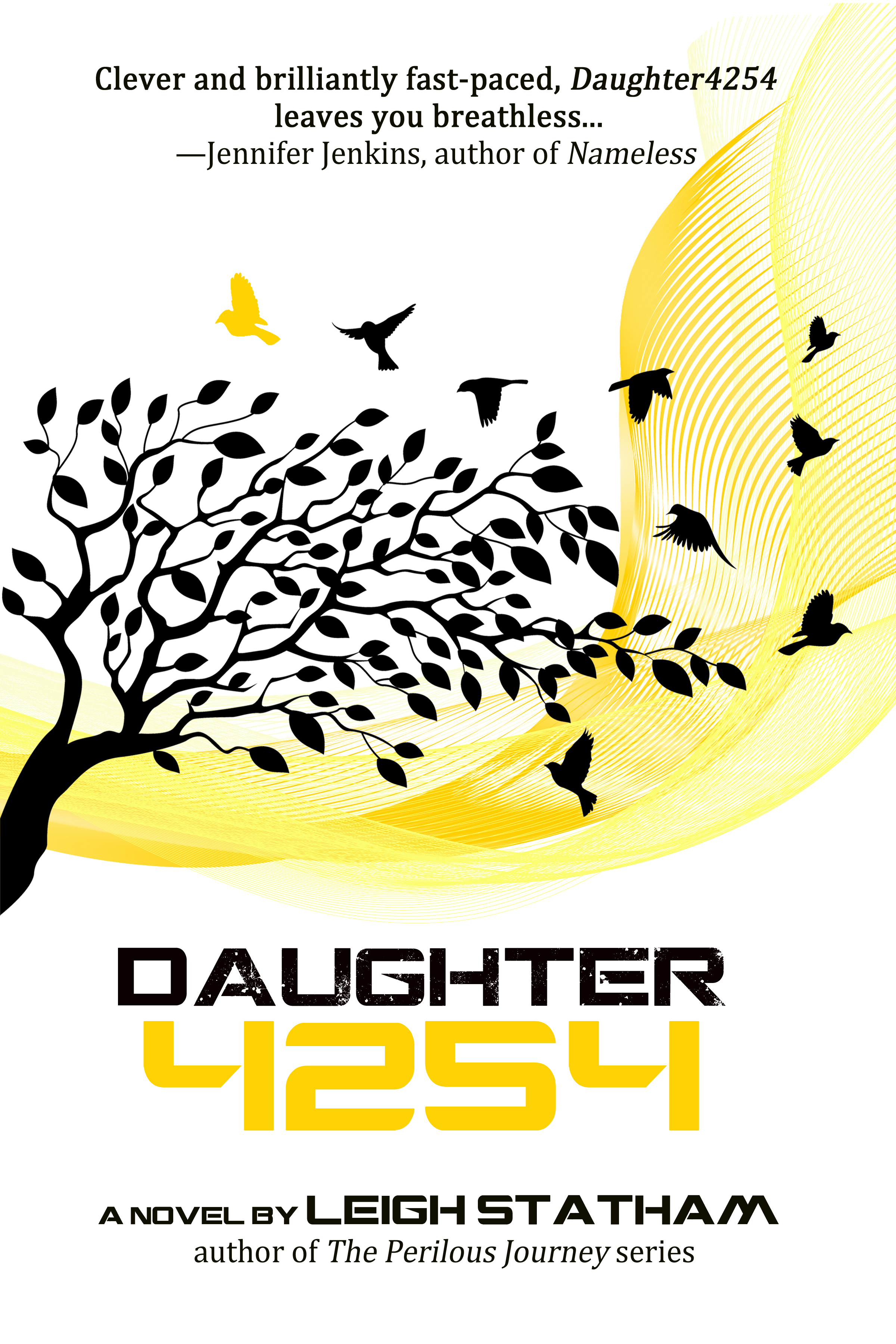 Title: DAUGHTER 4254
Author/s: Leigh Statham
Publication Date: December 5th, 2017
Publisher: Owl Hollow Press
Pages: 286
Purchase Links: Amazon | iBooks | Booktopia | The Book Depository
Signed Copies are available from King's English
Synopsis

Daughter4254 used to think life in a community where art, music and names are outlawed would suffocate her creative spirit. Now that she's rotting in a prison cell, she's not sure her dying mother made the right choice when she entrusted her with the secrets of rebellion. Prison has given her plenty of time to relive every mistake and lose all hope.

Then she meets Thomas, a fellow inmate, who tells her stories of the mythical mountain colonies where people have names and the arts thrive. Together they plot an escape, knowing if they fail, they will die. Or worse, their consciousness will be taken by the MindWipe, leaving their bodies free for the government to use. When nothing goes as planned, Daughter4254 must choose between using her mother's secret to better the world she hates, or following Thomas to the quiet life of freedom she has always craved.
A  little bit about Leigh Statham…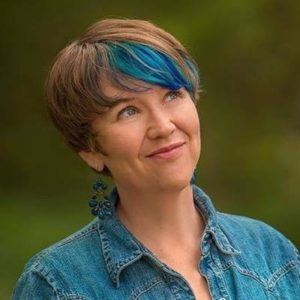 Leigh Statham was raised in the wilds of rural Idaho but found her heart in New York City. She worked at many interesting jobs before settling in as a mother and writer.
She now resides in North Carolina with her husband, four children, eight chickens, a fluffy dog, and two suspected serial killer cats.
Leigh is currently working on an MFA, has written countless short stories, and is the author of lots of mediocre poetry. She is also the winner of the 2016 Southeast Review Narrative Nonfiction Prize for her short story "The Ditch Bank and the Fenceline."
Website |Twitter |Instagram | Facebook | Wattpad|  Goodreads
And of course, a giveaway to celebrate DAUGHTER 4254's release!
a Rafflecopter giveaway
Bookalicious is the last stop on DAUGHTER 4254's book tour, which means you can read amazing excerpts, awesome reviews, and interesting interviews and guest posts from Leigh Statham at the following blogs;
BookHounds YA (interview), Fan-Girl-Tabulous (review), Reese's Reviews (excerpt), Caffeine and Composition (review), Hooked to Books (guest post), YA Obsessed (review), Maddie.TV (interview), The Desert Bibliophile (review), Wandering Bark Books (excerpt), Kindle and Me (review), Wishful Endings (interview), Jena Brown Writes (review), Stuffed Shelves (review), Life of a Simple Reader (review), Books, Vertigo and Tea (excerpt), Savings in Seconds (review), Two Chicks on Books (interview), Cindy's Love of Books (review), and Captivated Reading (review).
I'll also be posting a review at this link on the 12th of November, so stay tuned and subscribe to Tasty Tuesdays to receive an update when it is live!
What would you not be able to live without, and what does you name mean?