Hello! A few weeks ago, I signed up for a book tour for Rori Shay's new book, "Suspected." It's the sequel to this book and it going to be released very soon! This is my review of the first novel, "Elected," so I hope you enjoy.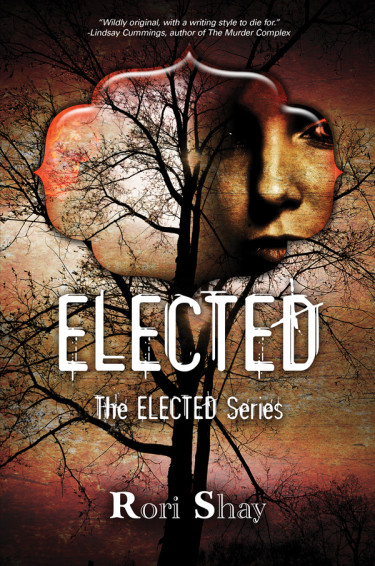 Title: Elected
Series: The Elected Series
Book Number: #1
Author/s: Rori Shay
Publication Date: April 8th, 2014
Publisher: Silence in the Library Publishing
Pages: 270
Purchase: Amazon | The Book Depository| Booktopia
Synopsis

It's the year 2185, and in two weeks, Aloy will turn eighteen and take her father's place as president of the country. But to do so, she must masquerade as a boy to avoid violating the Eco-Accords, four treaties designed to bring the world back from the brink of environmental extinction. Aloy hopes to govern like her father, but she is inheriting a different country. The long concealed Technology Faction is stepping out of the shadows, and as turmoil grows within her country, cryptic threats also arrive from beyond their borders.

As she struggles to lead, Aloy maintains her cover by marrying a woman, meanwhile battling feelings for the boy who knows her secret—the boy who is somehow connected to her country's recent upheaval. When assassination attempts add to the turmoil, Aloy doesn't know whom to trust. She understood leadership required sacrifice. She just didn't realize the sacrifice might be her life.
I received this eBook as a part of a book tour, hosted by Lola's Book Tours.

As soon as I received Elected, I rushed to open it up and begin reading. I was so eager to read a book that dealt with today's issues in the future and I was definitely impressed.
Rori Shay created a world which had been destroyed by climate change, ruled by sexism and left for dead by disease. She created characters that played with your trust – twisting it in some places, and warmly embracing it in others. In this aspect, I regarded Elected as a Red-Queen-Kinda-Novel, and then there was this:

For any readers that have read the above post, or something along those lines, and really want to read a book written from the perspective such a person, Elected is the perfect book for you.
Aloy sincerely believes that the Technology Faction – a group of people rooting for the use of technology, once again – is bred out of pure evil. However, in their own eyes, Aloy is the real enemy and you have no idea who to trust…
Despite having loved the plot of Elected to Pluto and back, I felt like the execution was merely average, which is disappointing.

I guess that sums it up. The "eventfulness" of Elected was just bleh. I felt like too much time passed and too little happened. Regardless of whether or not that's what would happen in reality, the novel could have scored itself another ice cream if I jumping up and down, scared for the characters throughout the entire story – rather than in bits and pieces of it.
I loved the plot and characters*, the writing was above average – 3 1/2 ice creams – and the eventfulness was average. I would recommend this book to lovers of Red Queen, Branded, Divergent, The Hunger Games and Graceling.
*Griffin

Would you buy Elected, if you saw it in a shop? Or have you read it already, if so, how was it?