This is my stop during the book blitz for Suspected (#2) by Rori Shay. This book blitz is organized by Lola's Blog Tours. The book blitz runs from 20 April till 3 May, you can view the complete blitz schedule on the website of Lola's Blog Tours.
So far this series contains 2 books: Elected (The Elected series #1) and Suspected (The Elected series #2). The Elected series is about the environment and environmental change and what can happen after climate change. It's about a girl pretending to be a boy for the good of her country. Fans of Mulan will love this series.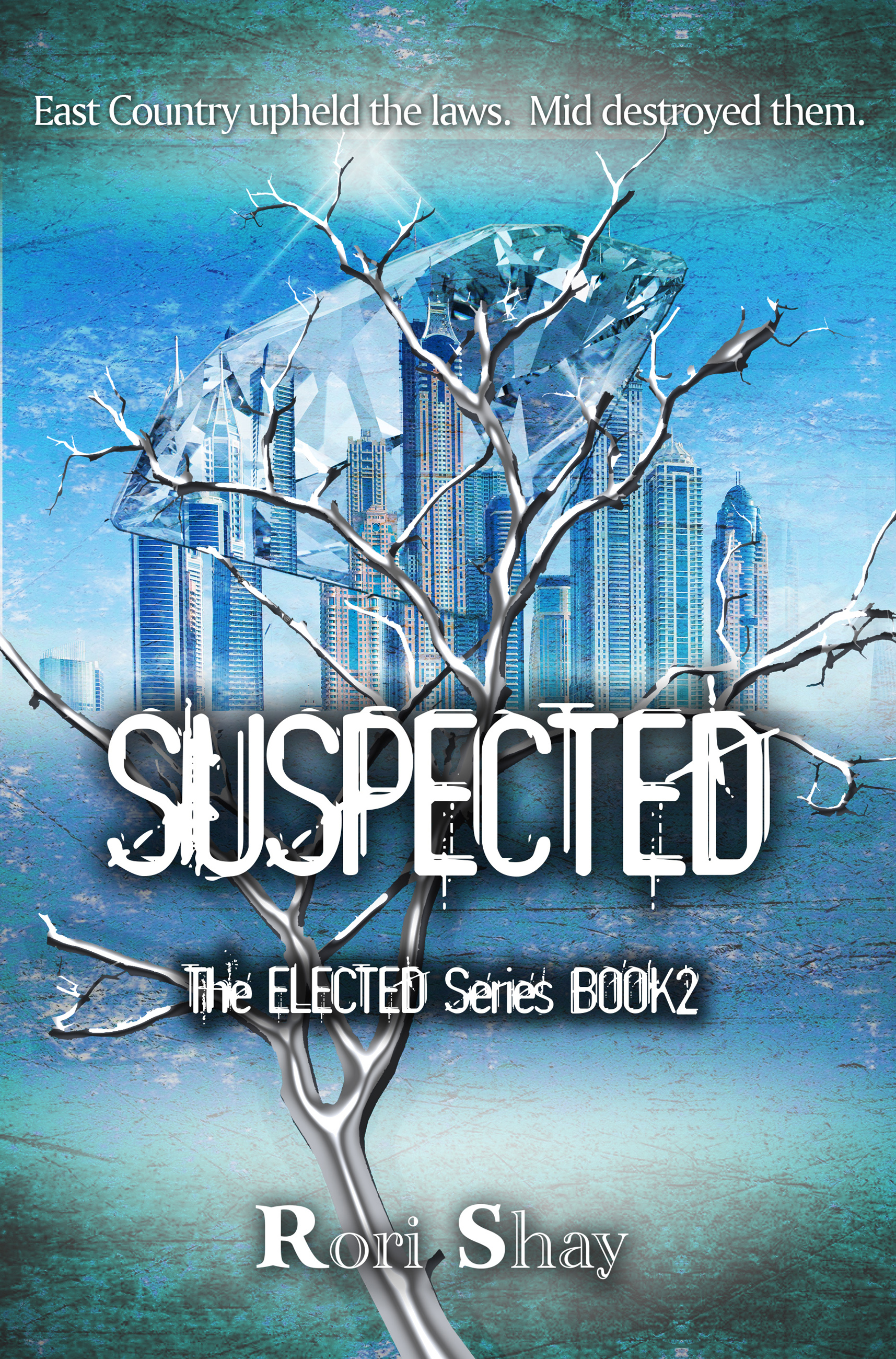 Title: Suspected
Series: The Elected Series
Book Number: #2
Author/s: Rori Shay
Publication Date: April 22nd, 2015
Publisher: Silence in the Library Publishing
Pages: 270
Purchase Links: Amazon | Kobo Books | Barnes & Noble | Smashwords
Synopsis

East Country upheld the laws. Mid destroyed them.

In the year 2185 Earth is rebuilding after a global eco-crisis. Countries maintain complete isolation so there is no warfare over scarce resources. One Elected family is chosen to lead each country for 100 years to ensure stability. Women aren't allowed to take office and must reproduce at all costs. Technology use of any kind is banned to preserve what's left of the environment.

And yet, I'm my country's Elected. I've just sanctioned technology use to ready us for war. I'm about to cross the border to spy on our neighbour. And…I'm a girl. Shhhhhh…..
You can find Suspected on Goodreads
About the Author:
Rori Shay is a strategic management consultant living in the Seattle area with her family, black lab, and cat. In the writing world, Rori is primarily know for her science fiction trilogy, The Elected Series. She enjoys running, reading, snow-shoeing, pumpkin-picking, and right now…writing the third ELECTED novel! Rori is also a member of the Society of Children's Book Writers and Illustrators (SCBWI).
You can find and contact Rori here:
Website | Facebook | Twitter | Goodreads
There is a tour wide giveaway for the book blitz of Suspected. This giveaway is open to USA and Canada residents only. These are the prizes you can win:
A Kindle eReader
Signed Copy of Elected by Rori Shay
For a chance to win, enter the rafflecopter below: