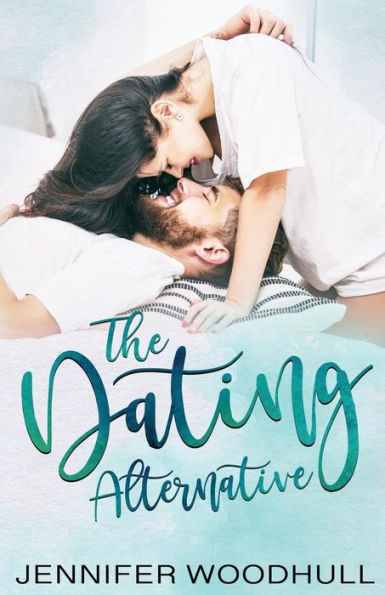 Title: The Dating Alternative
Author: Jennifer Woodhull
Publication Date: December 26th, 2018
Pages: 288
Purchase Links: Amazon | Barnes & Noble
Synopsis

Brie picked the wrong guy—gave him the wrong finger. 

When her fiance walks out three weeks before their wedding, she slowly picks up the pieces with the help of her friends. A serial monogamist, she's not quite ready to start dating again. There are some things she misses about having a boyfriend, though. Her friends convince her to try something more casual. Random hookups have never been her thing. When a guy she has flirted with for a while offers his services to solve her dilemma, she can't help but be intrigued. Now she's trying to keep things casual, but when she's wrapped in his arms, it's hard to remember she's not supposed to be falling for him. 

Max has had a few hookups since he split with his last girlfriend. Lately, though, he feels like something is missing. He has crushed on the girl he affectionately calls Cheese for years, but the timing was never right. When he finds out they're finally single at the same time, he is poised to make his move. Unfortunately, she's only looking for something physical. Of course, Max is happy to oblige, but the more time they spend together, the more certain he becomes that she's the perfect girl for him. 

He pulls out all the stops, and just when he's about to make his move from the friends-with-benefits zone to serious dating, Brie completely ghosts on him. Now he has to figure out if she has really walked away, or if something more serious is keeping him from the girl of his dreams. 
Hello! To kick of the New Year, I've chosen to celebrate the publication of this standalone new adult/contemporary romance by Jennifer Woodhull.
I'm not usually into romance books, I find they often lack substance, but I think this novel would be a cute, quick read for new year's! I imagine sitting down at the beach on a nicer Summer's day, reading this book with music blasting through my headphones… speaking of which, Max & Cheese has put together a playlist for reading the book;
Chapter 1 – F*CK YOU by Cee Lo Green
Chapter 2 – We All Want Love by Rihanna
Chapter 3 – I Don't Need A Man by Pussycat Dolls
Chapter 4 – I Want You To Want Me by Cheap Trick
Chapter 5 – Me Without You by Gwen Stefani
Chapter 6 – Closing Time by Semisonic
Chapter 7 – Pocketful of Sunshine by Natasha Bedingfield
Chapter 8 – Every Little Thing She Does is Magic by The Police
Chapter 9 – Sex On Fire by Kings of Leon
Chapter 10 – Toothbrush by DNCE
Chapter 11 – After You by Meg Myers
Chapter 12 – Anything Could Happen by Ellie Goulding
Chapter 13 – Time To Get Closer by Foster the People
Chapter 14 – Bonfire Hearts by James Blunt
Chapter 15 – Damn I Wish I Was Your Lover by Sophie B. Hawkins
Chapter 16 – Waiting for the Weekend by The Vapors
Chapter 17 – Isn't It Ironic by Alanis Morrissette
Chapter 18 – In Between Days by The Cure
Chapter 19 – Stronger by Kelly Clarkson
Chapter 20 – It's My Life by No Doubt
Chapter 21 – Freedom by George Michael
Chapter 22 – Halo by Beyoncé
(all links lead to the youtube version of the song)
A little bit about Jennifer Woodhull…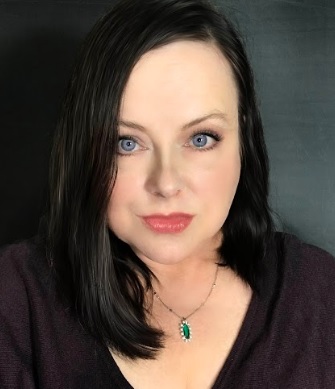 Jennifer Woodhull is based in the Southern United States, spending time in her second home of England, and traveling as often as she can. Her love of travel permeates her work, and her characters often find themselves exploring new and foreign surroundings.

A keen observer of human behaviour, Jennifer often draws inspiration from something as simple as a fleeting connection, or the glimpse of a unique trait or characteristic. Her favourite place to write is on airplanes.
Join Jennifer's Newsletter!
Website | Twitter | Instagram | Facebook | Goodreads | Amazon | BookBub
And, of course, a giveaway to celebrate the release!!h
a Rafflecopter giveaway