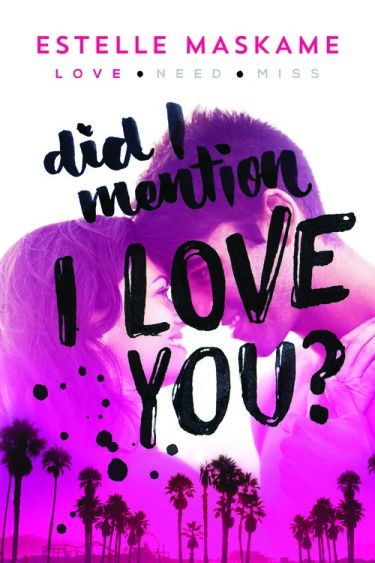 Title: Did I Mention I Love You?
Series: DIMILY Trilogy
Book Number: #1
Author/s: Estelle Maskame
Publication Date: December 1st, 2015
Publisher: Sourcebooks Fire
Pages: 421
Purchase: Amazon | iBooks | Booktopia |  The Book Depository | Barnes&Noble | BooksAMillion | !ndigo | Indie Bound
Synopsis:

Love is everything but expected.

Eden Munro came to California for a summer of sun, sand, and celebrities- what better way to forget about the drama back home? Until she meets her new family of strangers; a dad she hasn't seen in three years, a stepmonster, and three stepbrothers.

Eden gets her own room in her dad's fancy house in Santa Monica. A room right next door to her oldest stepbrother. Tyler Bruce. Whom she cannot stand. He has angry blue eyes and an ego bigger than a Beverly Hills mansion. She's never felt such intense dislike for someone. But the two are constantly thrown together as his group of friends pulls her into their world of rule-breaking, partying, and pier-hanging

And the more she tries to understand what makes Tyler burn hotter than the California sun, the more Eden finds herself falling for the one person she shouldn't…

Did I Mention I Love You? is the addictive first book in Wattpad sensation Estelle Maskame's DIMIY trilogy: three unforgettable summers of secrets, heartbreak, and forbidden romance.