Alright. Once reading the Shatter Me trilogy first three books you're probably thinking a couple of things;
It can't get any better than this
How do you live a normal life after the whole "You know, the whole world will be coming for us now." line?
Could anything be more gorgeous that Aaron Warner? Probably not.
Because that's what I was thinking.
Thankfully, Mafi has come through with the goods – Shatter Me has morphed into a wonderful 6 book series wowowowow
About a week ago, Shatter, Unravel, and Ignite Me rescued me from a year long reading hangover/drought/hiatus/disaster and boy, was I pleased. I read the entire series available books within days, and had time left before the week ended to mourn the loss of good reading material.
AND THEN
I FOUND OUT THERE IS A FOURTH, FIFTH, AND SIXTH BOOK
WHAT
I'm not sure what I did to make the higher powers happy, but boy oh boy I've never been more grateful.
And the cover?
Look. At. It.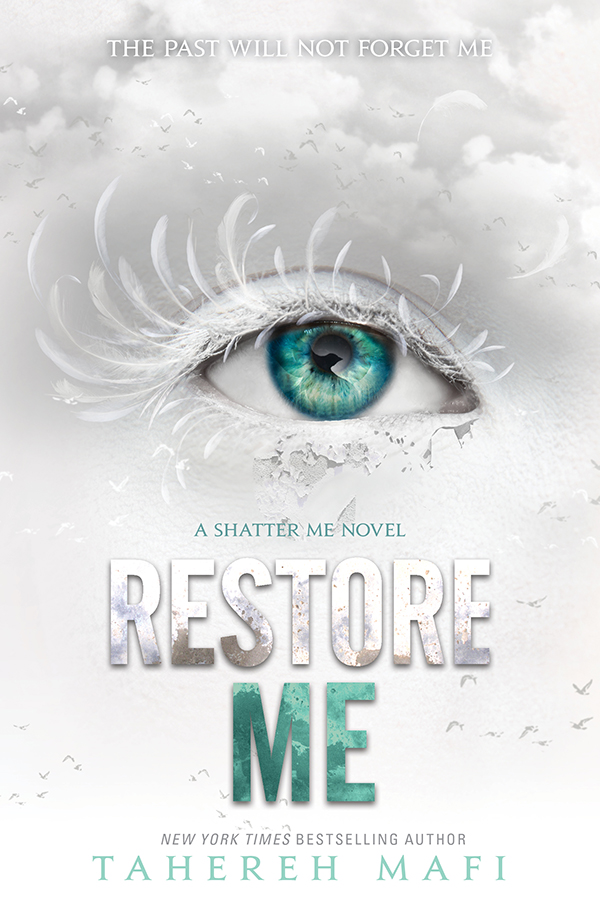 Is it green like Warner's eyes? And the birds? Are they meant to symbolise the gold-crowned bird from Adam's tattoo?
In all seriousness, I've honestly never been more excited to hear about a series extension. Never.
I think we should have guessed it, since Mafi never called it a trilogy and it ended on an *ever so slight* cliffhanger (I mean it felt a little unfinished to me), but I'm still so psyched about it's release.
Speaking of which, will be March the 6th, 2018. Less than 6 months away!!
2 more things; an excerpt (presumably from the first chapter) and the announcement that it's going to be written in 2 POVs (assuming Juliette and Aaron, since they're the main characters now).
The Excerpt (Juliette's Perspective)
I don't wake up screaming anymore. I do not feel ill at the sight of blood. I do not flinch before firing a gun.
I will never again apologize for surviving.
And yet —
I'm startled at once by the sound of a door slamming open. I silence a gasp, spin around, and, by force of habit, rest my hand on the hilt of a semiautomatic hung from a holster at my side.
"J, we've got a serious problem."
Kenji is staring at me — eyes narrowed — his hands on his hips, T-shirt taut across his chest. This is angry Kenji. Worried Kenji. It's been sixteen days since we took over Sector 45 — since I crowned myself the supreme commander of The Reestablishment — and it's been quiet. Unnervingly so. Every day I wake up, half terror, half exhilaration, anxiously awaiting the inevitable missives from enemy nations who would challenge my authority and wage war against us — and now, finally, it seems that moment has arrived. So I take a deep breath, crack my neck, and look Kenji in the eye.
"Tell me."
He presses his lips together. Looks up at the ceiling. "So, okay — the first thing you need to know is that this isn't my fault, okay? I was just trying to help."
I falter. Frown. "What?"
"I mean, I knew his punkass was a major drama queen, but this is just beyond ridiculous —"
"I'm sorry — what?" I take my hand off my gun; feel my body unclench. "Kenji, what are you talking about? This isn't about the war?"
"The war? What? J, are you not paying attention? Your boyfriend is having a freaking conniption right now and you need to go handle his ass before I do."
I exhale, irritated. "Are you serious? Again with this nonsense? Jesus, Kenji." I unlatch the holster from my back and toss it on the bed behind me. "What did you do this time?"
"See?" Kenji points at me. "See — why are you so quick to judge, huh, princess? Why assume that I was the one who did something wrong? Why me?" He crosses his arms against his chest, lowers his voice. "And you know, I've been meaning to talk to you about this for a while, actually, because I really feel that, as supreme commander, you can't be showing preferential treatment like this, but clearly —"
Kenji goes suddenly still.
At the creak of the door Kenji's eyebrows shoot up; a soft click and his eyes widen; a muted rustle of movement and suddenly the barrel of a gun is pressed against the back of his head. Kenji forms shaking fists as he stares at me, his lips making no sound as he mouths the word psychopath over and over again.
The psychopath in question winks at me from where he's standing, smiling like he couldn't possibly be holding a gun to the head of our mutual friend. I manage to suppress a laugh.
"Go on," Warner says, still smiling. "Please tell me exactly how she's failed you as a leader."
"Hey —" Kenji's arms fly up in mock surrender. "I never said she failed at anything, okay? And you are clearly overreact —"
Warner glares at him and Kenji retreats, backing out of the room before Warner has another chance to react; and then, just as I let out a sigh of relief, Kenji pops his head back into the doorway and says
"I think the cut looks cute, actually"
and Warner slams the door in his face.
Welcome to my brand-new life as supreme commander of The Reestablishment.
Credits to Tahereh Mafi and Epic Reads.
---
This was a strange post, I decided to make it on impulse sooo it's quite messy. But hello to new readers, bonjour to returning readers, and hej to everyone who thought my year-long absence meant I was dead.
I've got a few cool things planned, so sign up to my 'Tasty Tuesdays' email for updates straight into your inbox!! (dw I'll never spam you)
The blog is also running kind of slowly at the moment, but I'm thinking it had something to do with my 20,000 unread emails, so I'll fix it up for you asap.
What are you expecting Restore Me to be like? Any plot predictions? Comment below and tell me!!